Weather Videos - Latest
Do not miss footage of shocking weather events trending in Canada and worldwide; including floods, hurricanes, storms, tornadoes, snowfalls, ice, hail, cyclones, drought, heatwaves and more.
0:37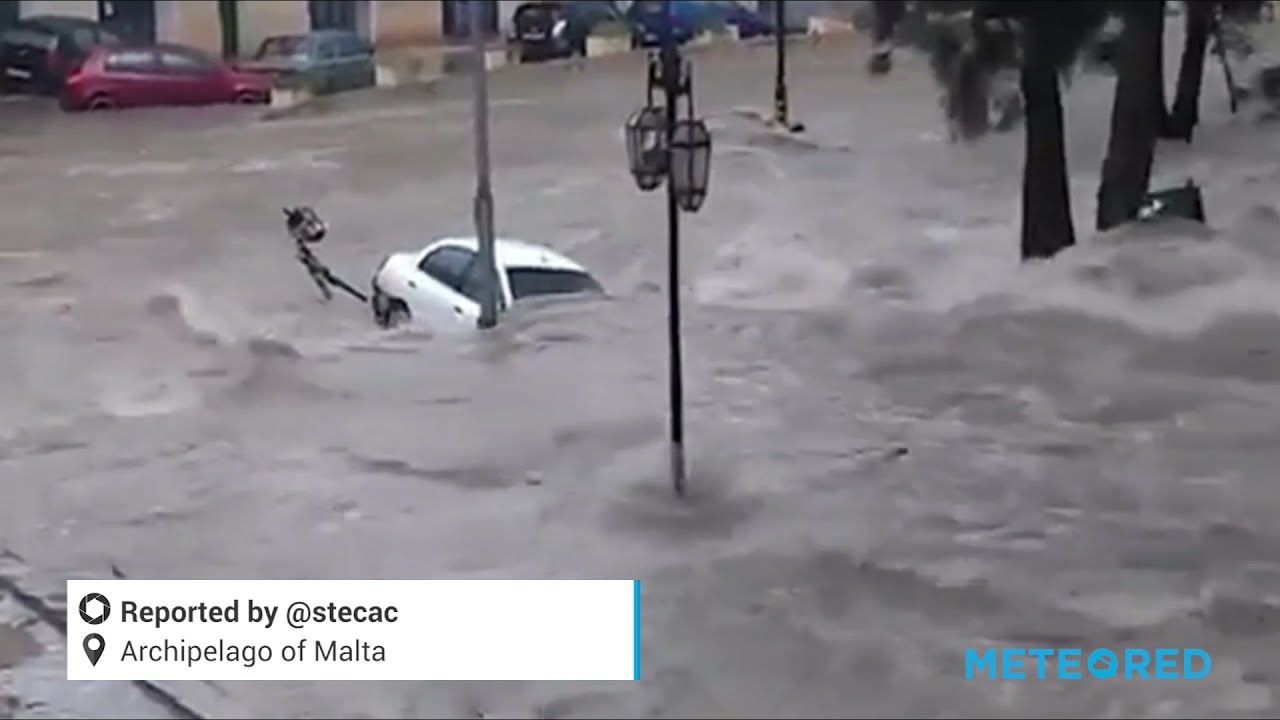 Floods in Malta
It happened on Thursday when an amber alert was issued for heavy rain. "One of the worst storms in a long time" according to Maltese Civil Protection authorities.
0:37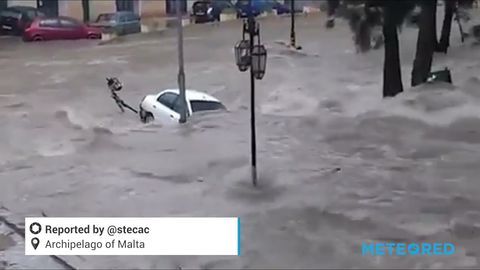 Now playing
It happened on Thursday when an amber alert was issued for heavy rain. "One of the worst storms in a long time" according to Maltese Civil Protection authorities.
0:36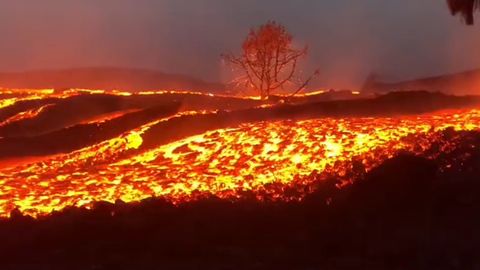 New lava outburst at La Palma volcano, Spain
The appearance of a new emitting centre to the south of the cone has reactivated some lava flows, burying the cemetery of Las Manchas.
0:42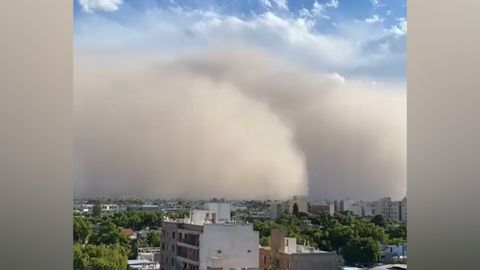 Spectacular dust storm in San Juan, Argentina
The phenomenon left in its wake strong gusts of wind and a significant loss of visibility. Numerous trees were blown down.
0:19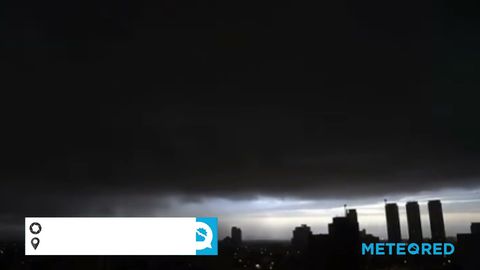 Intense storms in Central Argentina
Rain and strong winds hit the south of the province of Cordoba on Thursday 24th. No casualties were reported. Trees fell and there was material damage.
0:28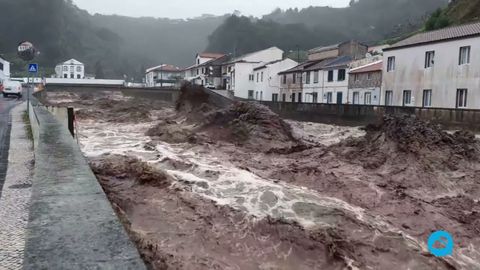 Severe flooding in the Azores, Portugal
The archipelago, known for its anticyclones, is experiencing a major episode of torrential rains.
0:25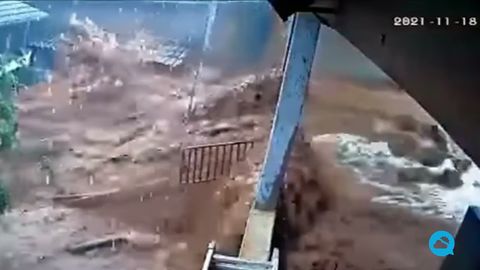 Flash flooding in Brazil's Central-West Region
It happened on Thursday 18 in Anapolis, after heavy rains during the past week. Water and mud accumulated and invaded a residence. No one was injured.
0:47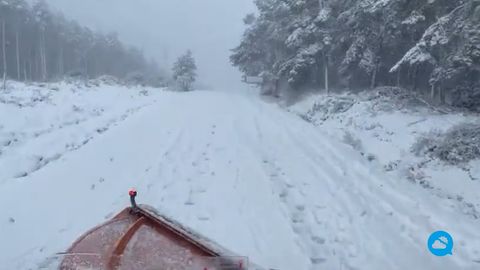 Intense period of cold, snow and rain in Spain
A cut-off low is causing heavy snowfall, torrential rain and violent hailstorms in some regions.
0:32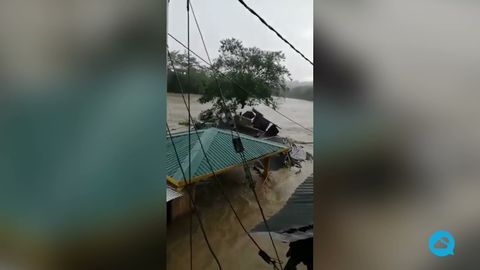 Floods in north-western Colombia
It happened in Alto Baudó, after four rivers overflowed their banks. 153 houses destroyed and a thousand families affected in Alto and Medio Baudó.
0:39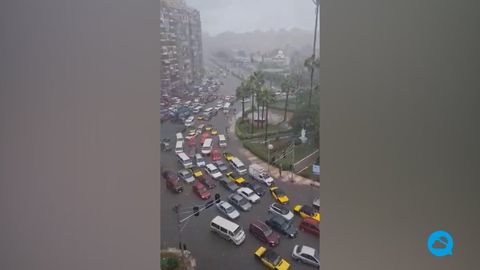 Chaos in Alexandria (Egypt) due to a severe storm
The heavy rains of the last few hours have caused the city centre to collapse into chaos.
0:42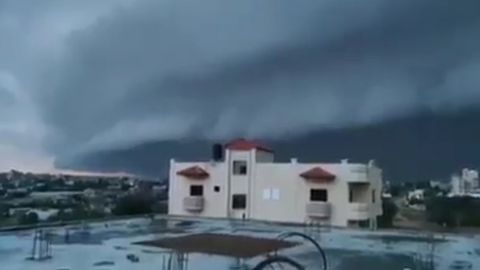 Spectacular shelf cloud in the Gaza Strip, Palestine
These impressive images were recorded yesterday.The storm caused heavy rain and strong gusts of wind.
0:39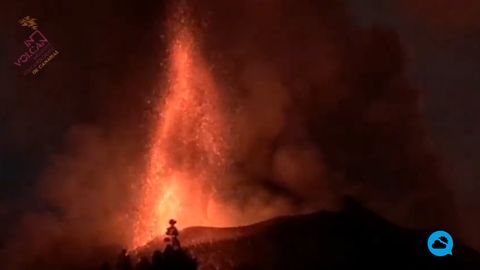 The new volcano on La Palma has been erupting for two months now
In the last few hours, the largest earthquake of the eruptive process has occurred, and the volcano continues to expel a lot of lava, ash and pyroclasts.
0:38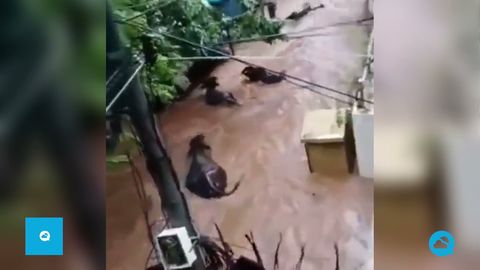 Floods in south-east India
It happened on Thursday 18 in the towns of Tirupati and Tirumala, Chittoor district. More than 40 mm of rain fell in 1 hour.
0:40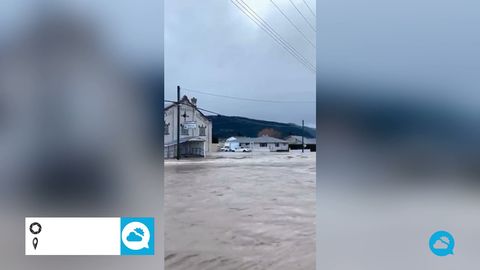 State of emergency in Western Canada
The province of British Columbia suffered flooding due to record rainfall, in less than 48 hours, equivalent to the entire month of November.
0:35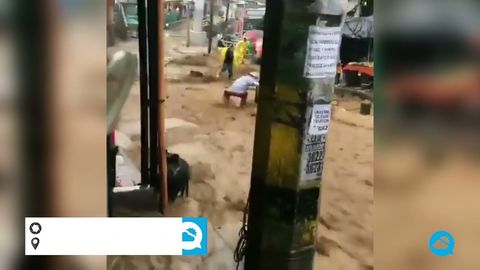 Heavy rains in Colombia
The north of Medellín and part of the municipality of Bello suffered flooding after the Medellín river overflowed its banks on Saturday 13.
0:42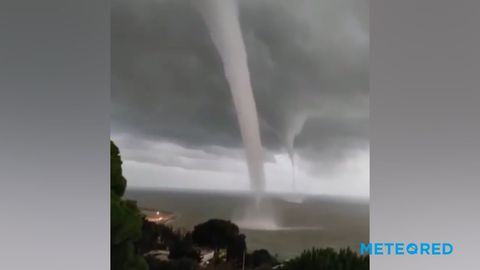 Spectacular waterspouts on the south coast of Sicily, Italy
In the last few hours storms have once again caused problems in this part of the island.
0:39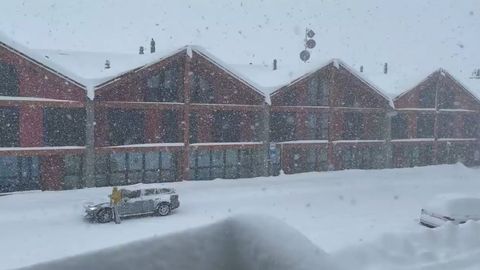 Heavy snowfall in the Alps
In the last few hours, significant amounts of snow have been accumulating in some areas of the mountain range.
0:40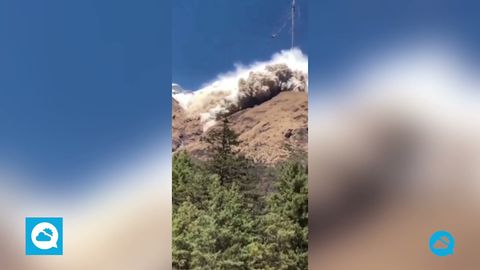 Avalanche in Nepal
It happened on Sunday 14th in the Mustang District. 9 people were injured while on the run.
0:39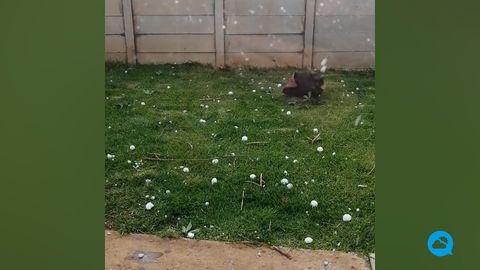 Brutal hailstorm in Lydenburg, South Africa
Hail as large as tennis balls fell yesterday afternoon, causing extensive damage to fields, homes and vehicles.
0:44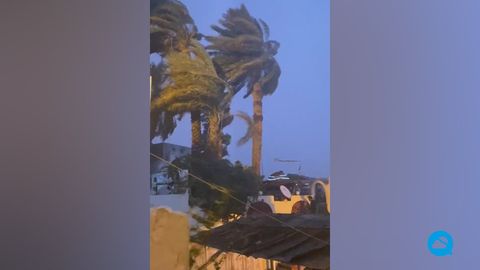 Major storm causes chaos in Aswan, Egypt
In the last few hours hail, heavy rain and gusts of wind have caused numerous incidents in the city.
0:27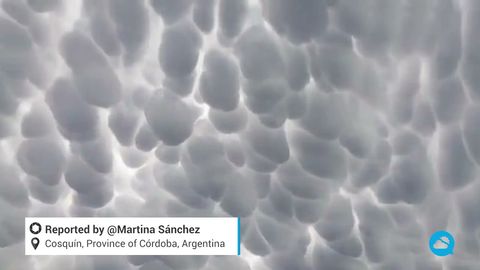 Spectacular storm clouds in central Argentina
The provinces and cities of Buenos Aires, Cordoba and Santa Fe experienced storms from the afternoon of Saturday 13 to the early hours of Sunday 14.
0:39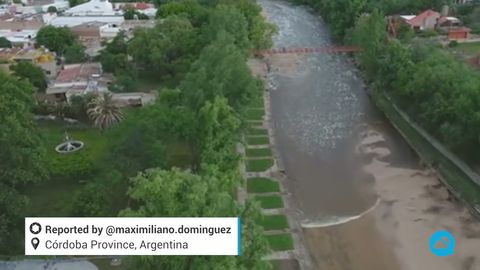 Incredible video of a rising river in Argentina
In fast-motion, the Mina Clavero river in Cordoba was recorded rising by almost two metres after the storm on Tuesday 9.
0:36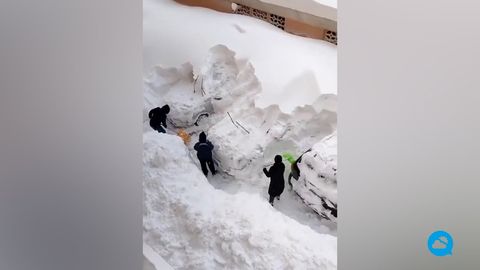 Heavy snowfall paralyses Inner Mongolia, China
The city of Tongliao has been hardest hit by a snowstorm that is causing numerous problems.
0:41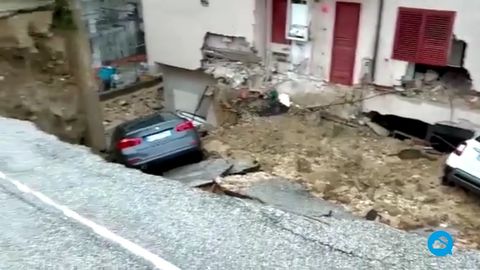 Catastrophic flooding in south-west Sicily, Italy
A convective system has left torrential rains in the last few hours, and towns such as Sciacca and Mazaro del Vallo have suffered significant damage.
0:29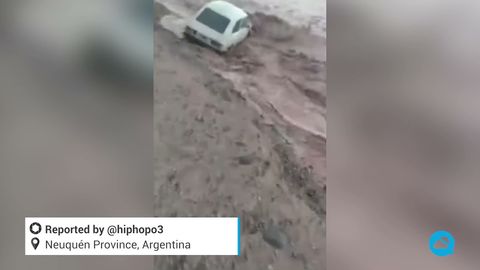 Intense storm in the northwest of Patagonia Argentina
It happened in Rincón de los Sauces (Neuquén) on Tuesday 9th. The storm caused gullies to overflow. Houses, roads and cars were affected.