'Bomb cyclone' Ciarán causes death and destruction across Europe, with new storm on the way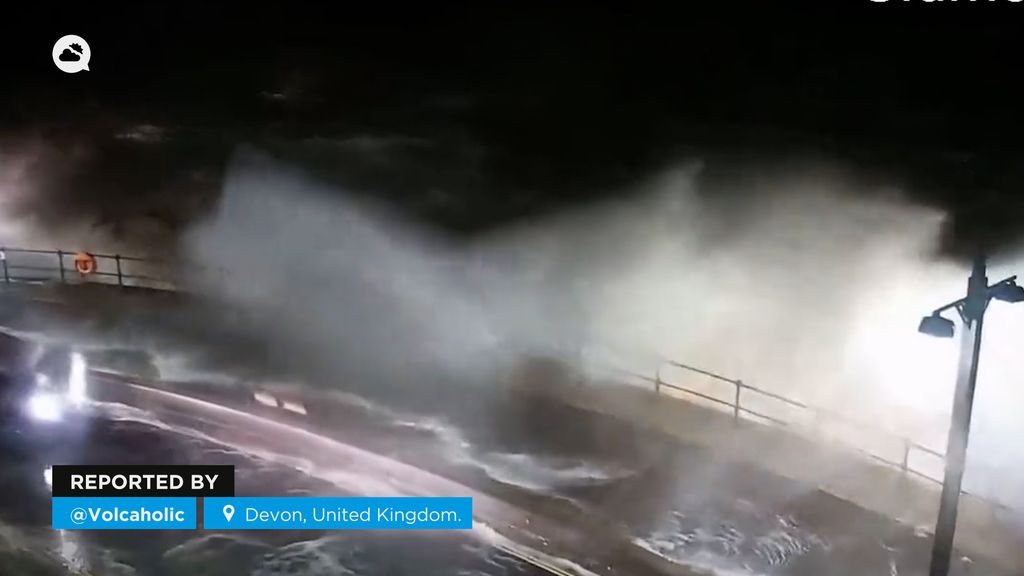 At least ten people have died due to the powerful effects of Storm Ciarán, which underwent explosive cyclogenesis before unleashing heavy rain and strong winds on much of Western Europe.
Several European countries have recorded fatalities in the wake of deadly Storm Ciarán, which battered parts of France and the British Isles with wind gusts of over 100mph on Thursday 2 November.
At least ten deaths have been reported — three from Italy, two from France, two from Belgium, one from Spain, one from Germany and one from the Netherlands — with most of these associated with falling trees. Dozens of other people have been injured, with the storm continuing to cause problems in some areas.
How Storm Ciarán became a monster
Driven across the Atlantic by unusually powerful jet stream winds, Storm Ciarán intensified rapidly as it approached European coastlines on Wednesday, undergoing explosive cyclogenesis.
What is explosive cyclogenesis?
This is where a storm deepens rapidly, its central pressure dropping by at least 24hPa within the space of 24 hours.
Storm Ciarán went well beyond the figure required to be classified as a bomb cyclone, plummeting by an impressive 34hPa in 24 hours. In fact, its intensification was so great that the UK Met Office reported a new record for the lowest November mean sea level pressure in England and Wales ever, at 953.3 hPa in England and 958.5 hPa in Wales.
These exceptionally low pressure levels translated into devastating effects by the time the storm hit land. Wind gusts peaked at over 128mph on the coast of Brittany, France, equivalent to the sustained winds of a category 3 hurricane.
These extraordinary conditions whipped up enormous waves on the French north-west coast, towering more than 10 metres high. At least 1.2 million households in the country lost power on Thursday morning as Storm Ciarán hit, mainly in north-western areas.
In Britain, the Channel Island of Jersey saw a gust of 102mph, with reports also indicating that a tornado tore through a residential area on the island, causing damage to cars and buildings. Around 20,000 people in southern England were without power on Thursday lunchtime, with widespread school closures and travel cancellations.
The damage across European countries in the path of Storm Ciarán has been widespread. At this time of year, trees in many regions are still in full leaf and very susceptible to being toppled by strong gusts of wind. However, the force with which this storm arrived was exceptional and it will go down as a historic event in some affected regions.
Now centred out over the North Sea, Ciarán's power has waned, but it is still bringing difficult conditions for some places, with further blustery winds and heavy rain across several European countries on Friday. And as the clear up begins, yet more stormy weather is in store for Western Europe this weekend with the arrival of Storm Domingos.
Featured videos